To set privileges in Tangelo, go to the specific document and click on the section where privileges should be set.
Tip: To set access for the full document, click on the document root as shown below (1).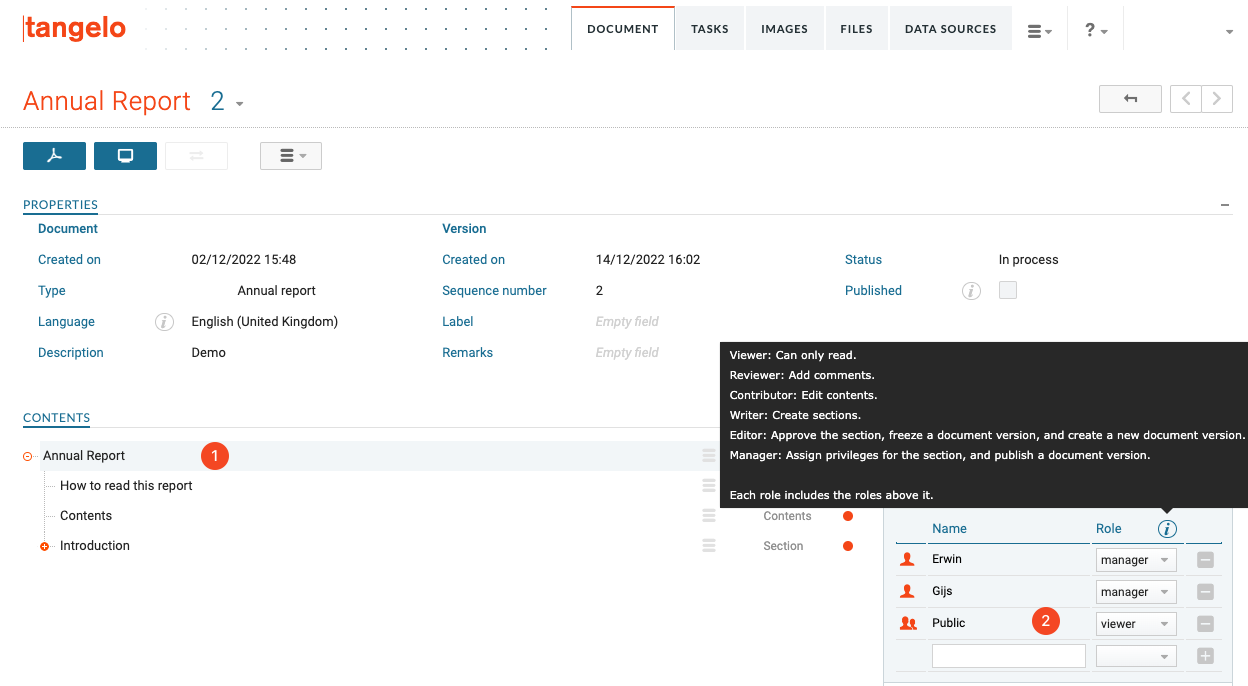 Click on the tab Privileges on the right of the screen after selecting a section to set the privileges (2).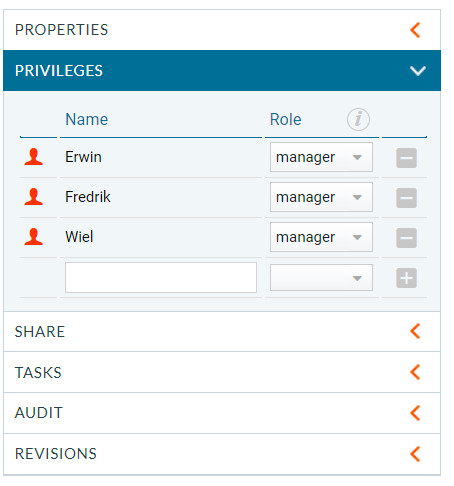 Enter the name of the user or group to grant access and apply by pressing the '+' button.
Removing entries can be done by pressing the '-' sign.
Attention
Together with the document access described above the account profile is relevant and needs to support the document access.
Reviewer
Can only make use of the review functionality.
Standard
Content items can be created and privileges can be assigned on them.
Administrator
Manage access for document types, collections and data sources, and manage users and groups.
When switching profile, any privilege granted to this user and not fitting the profile will not be effective.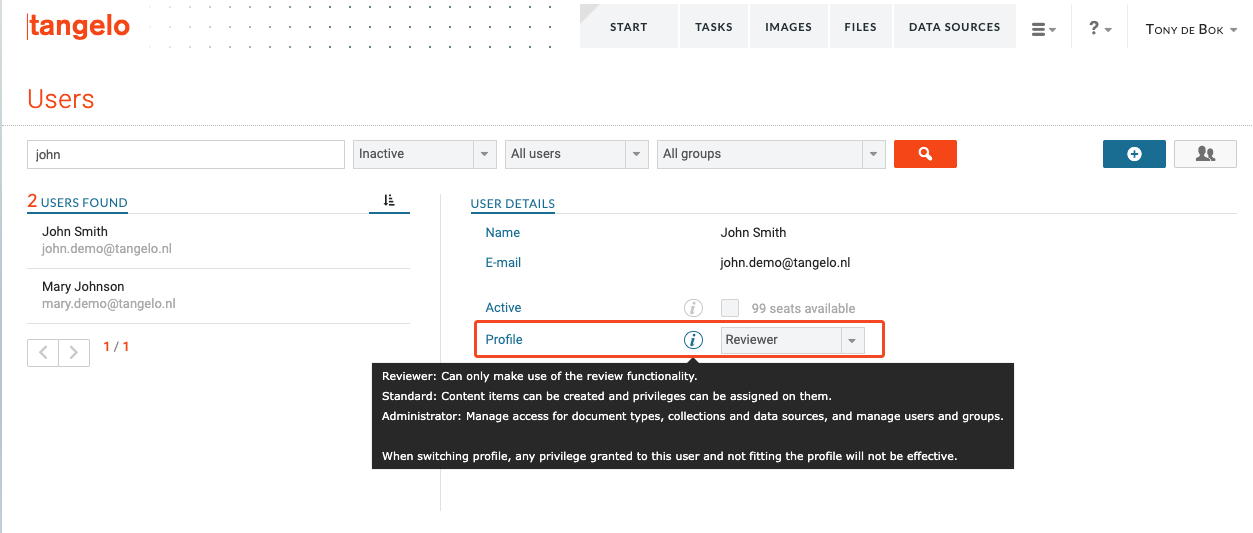 So a Reviewer account can only access documents when their account also has a document REVIEWER privileges. And likewise standard and administrator accounts need a document privilege to actually use the documents needed.