To check if your block tags are in place, you can run the ESEF wizard in Tangelo.
Step 1: Run the ESEF wizard in Tangelo
Run the ESEF wizard on your document.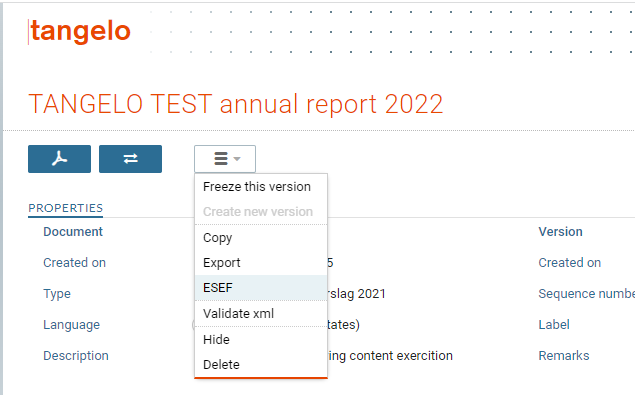 Step 2: Go to the preview of ESEF in Tangelo
Then go to the preview of the ESEF file. This will open a new window in your browser that displays your xHTML file from the ESEF package.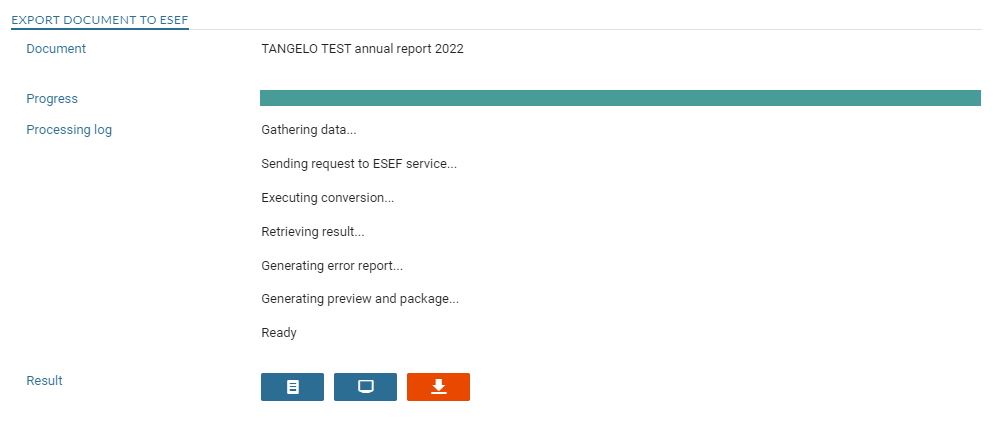 The middle button will open the preview

.
Step 3: check if a section has a block tag
Scroll to the section or element that is tagged. When clicking somewhere in that section or element, a blue box will appear around the content that is tagged. This indicates there is an ESEF element, just as it does in Tangelo itself. Hovering over the section/element will display a blue box as well, indicating there is an element there. This blue box only appears when clicking on the content that is tagged or hovering over it.


Step 4: Check the block tag(s) itself
To see what tag a block is tagged with, see the properties pane on the right side of your screen. If you haven't clicked on the content yet, the properties will be empty like so: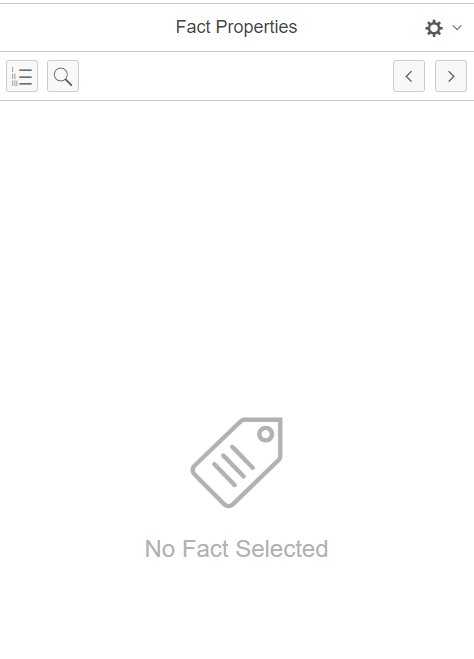 However, as soon as an element is clicked and the blue box appears, the properties pane will display the information about this section/element as so: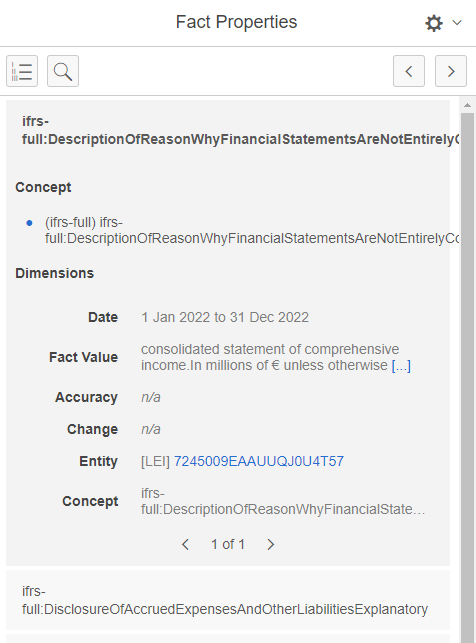 In this example the properties pane displays that there are two block tags being used. The first is the block tag: ifrs-full:DescriptionOfReasonWhyFinancialStatementsAreNotEntirelyComparable and the second is ifrs-full:DisclosureOfAccruedExpensesAndOtherLiabilitiesExplanatory.
The viewer always displays the full IFRS tag.
These are the IRFS tags taken from the input in Tangelo.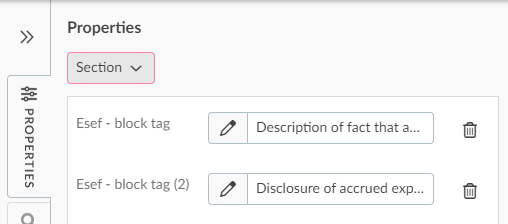 Tangelo does not output a list of used tags. However you can check the ESEF ZIP package in the Parseport Inspector and look at the used facts there.